S/C Pinot
Gris (2021)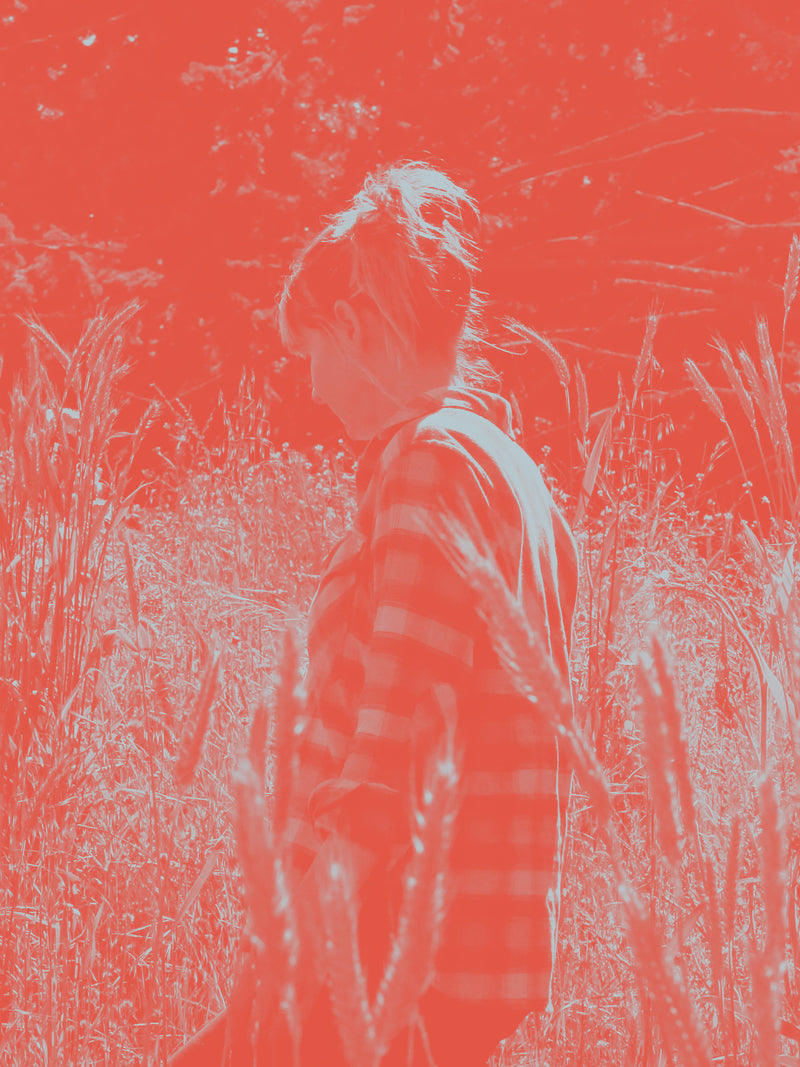 With Loop
De Loop (WA)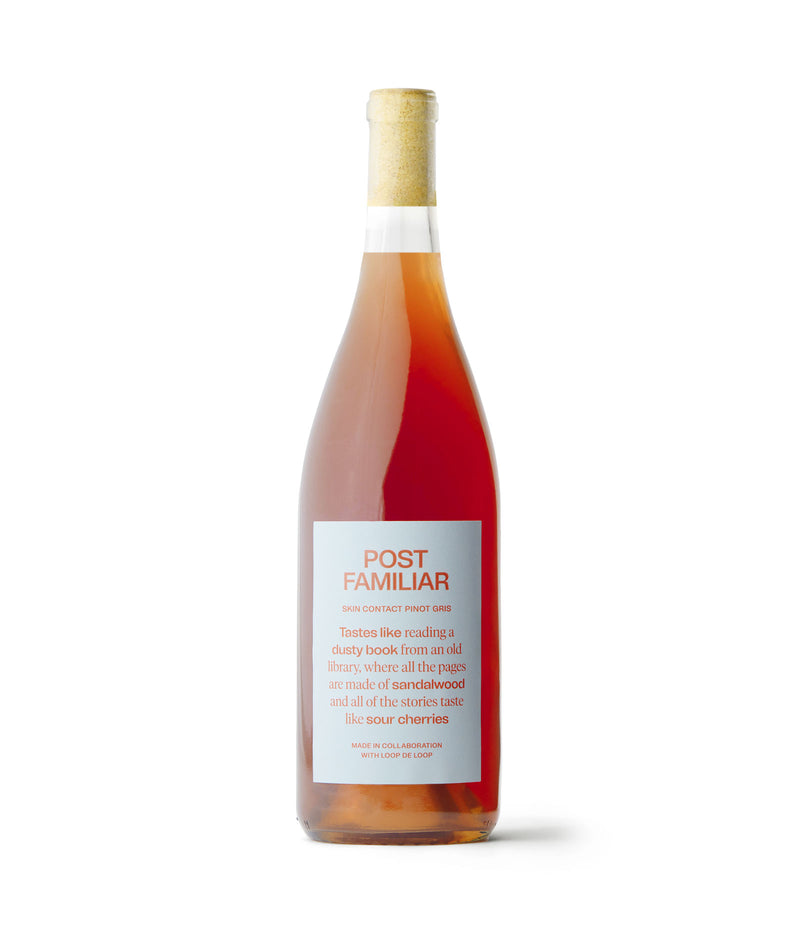 Experience
Tastes like reading a dusty book from an old library, where all the pages are made of sandalwood and all of the stories taste like sour cherries.
Grape(s)

Pinot Gris

Place

Columbia Gorge

Producer

Loop De Loop

ABV (%)

11.9

Contents (ML)

750
Process
Ferral Winds & Thick Skins
With Julia Bailey from Loop De Loop Wines. Words by Brent Braun. Photography by Jordan Sowers.
For those old enough to remember, the first Post Familiar wine we ever released was with Julia Bailey from Loop de Loop. It was the Summer of 2021, and we had put together a blend of smoke tainted scraps from Julia's cellar. The wine ended up absolutely delicious and it cemented the deep kinship we felt with Julia and her wines. We wrote this last year, but it's worth repeating here:
'Julia Bailey is one of life's true A+ human beings and one of our favorite integrity driven local winemakers. She works only with sustainably farmed fruit, and does not manipulate the wines at all. No weird additives or chemicals, just grapes, yeast and a tiny touch of sulfur to keep things fresh. Old school. The way it used to be done. And no matter the climatic conditions of the year (hot, cold, rainy, dry), she always produces wines that are vibrant, playful and energetic—basically liquid representations of their creator.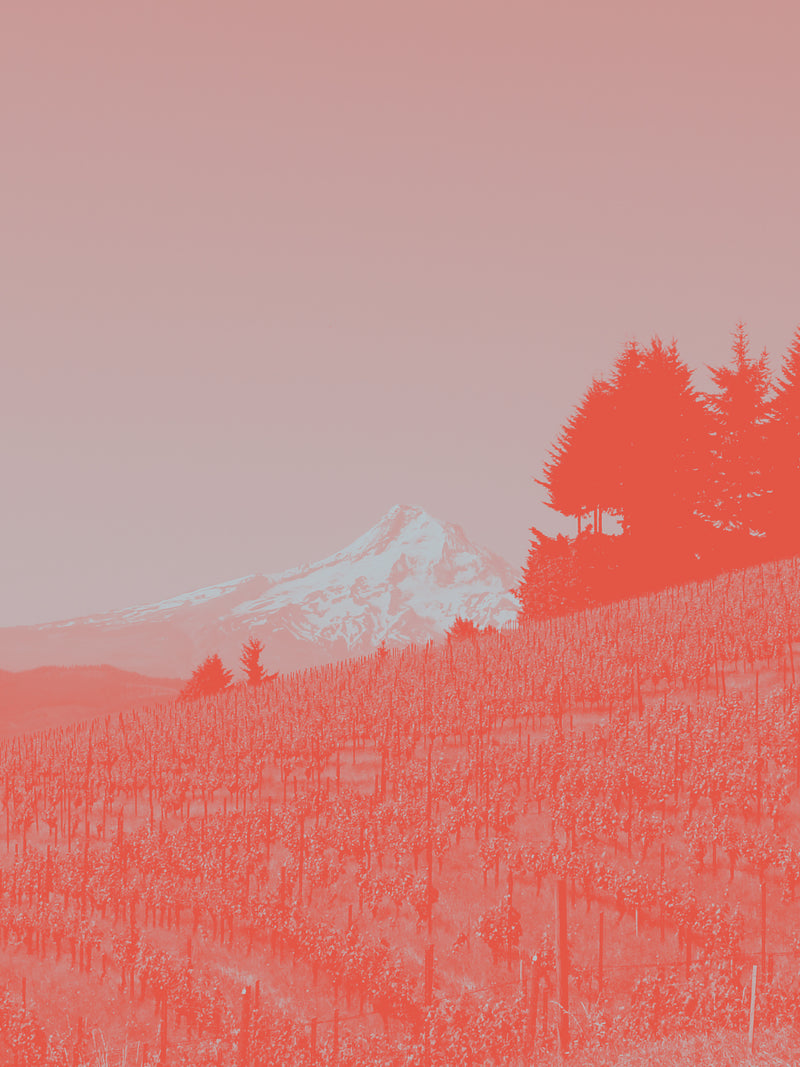 Luckily, she felt the same about us and we set plans for doing a more intentional project. Julia always has her finger on the pulse of what's happening in Underwood Mountain, so of course she had already had a lead on some possible grape sources. Knowing that we like to play with the weird, underappreciated, underrepresented stuff, Julia offered the more interesting grape options first. How about Dolcetto? It's Italian red grape that is rarely seen around the pacific NW and makes dark fruited but fresh reds. Italians like to drink it while they snack on charcuterie and catch up about their day. Could be fun. Or how about Gruner Veltliner? It's an Austrian white grape that seems to have high potential here. At it's best, it has a pronounced white pepper savory quality to go along with fresh bright acidity. I've been seeing more and more producers working with Gruner, but it doesn't seem like anyone has really nailed down a definitive northwest style. Definitely another really exciting option.
Grey (is) Purple (is) Orange
And then, almost as a throw away, she mentioned she has access to some organically farmed, local, Underwood Mountain Pinot Gris. After those first two exciting, slightly esoteric options, Pinot Gris definitely seemed like a throw away idea. If you live in the Pacific NW you've had Pinot Gris at some point. If you live anywhere in America, you've probably had Italian pinot grigio. Same grape. Generally speaking, same style. If you blind tasted every wine drinker in America in order to find the archetypal American 'white wine,' I'd bet you'd end up with a wine that has the feel and flavor of Pinot Gris. It's a wine for everyone….which in some ways, kind of makes it a wine for no one. It is the ultimate embodiment of the term 'middle of the road.' So why would I want Pinot Gris? Me and Julia put the conversation aside and said we'd touch base closer to harvest. Well, as these things go, I of course couldn't stop thinking about the Pinot Gris. Post Familiar is about exploration. Experimentation. Digging deeper to find different ways of approaching things. Pinot Gris seemed to present the most compelling opportunity for reinterpretation, precisely because it is so damn innocuous. What better way to flip people's expectations than to take the plainest grape in the land and try to turn it into something wild and unexpected?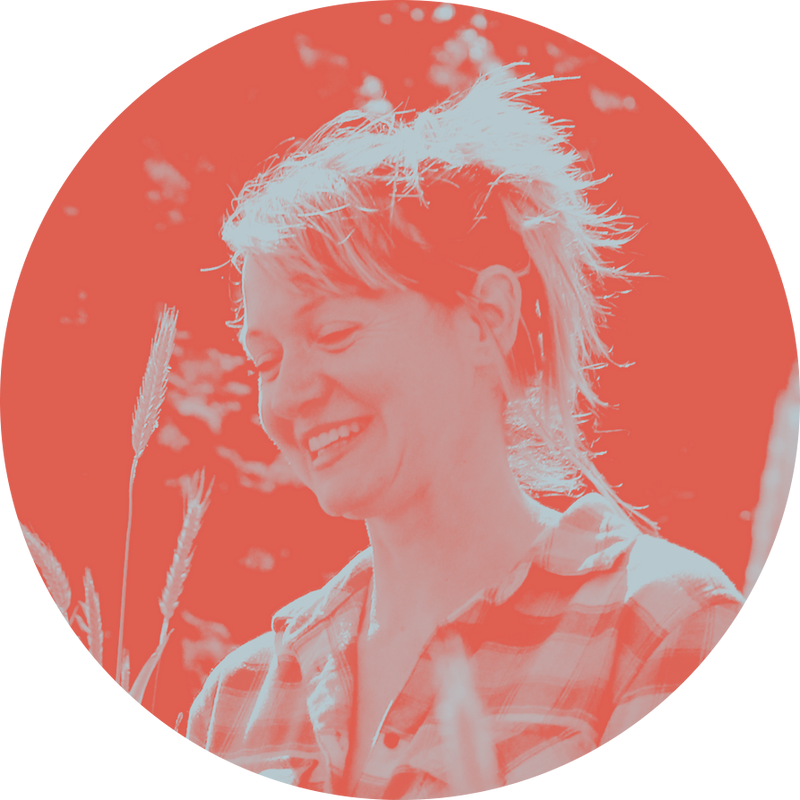 "Underwood has extremely small clusters of grapes with high skin to juice ratio. So lots of skins and little juice. All of this together makes for the darker color."
Julia Bailey
Luckily for us, the road to Pinot Gris magic had already been uncovered. It maybe wasn't fully paved yet, but the road existed. We just had to follow it. Over the last couple years, a small handful of thoughtful winemakers had all been asking the same question, the same question we were now asking. What if the problem wasn't the Pinot Gris grape itself, but the way the Pinot Gris grape is made into wine? Maybe….just maybe…. Pinot Gris isn't actually supposed to be a white wine? When you hear this notion for the first time, it seems crazy. It's like someone telling you that maybe….just maybe….hot dogs should be eaten with a spoon. Obviously not. 
But here's the thing that most people don't realize - Pinot Gris is called Pinot 'GRIS' because the skins of the ripe grapes are not the normal yellow/green color associated with white grapes. The color is a mixed purple/gray tint that the French call 'Grey.' When I see them, I dont see 'grey' as we think of the color in America. I see fuchsia. And up on Underwood Mountain, where we sourced our Pinot Gris from, the intense winds make the skins extra thick which concentrates the color. When our Pinot Gris came in from the vineyard, I thought they made a mistake and brought us Pinot Noir. There was no 'grey.' It was straight up purple. Like Prince trench coat purple. And not a white grape in sight.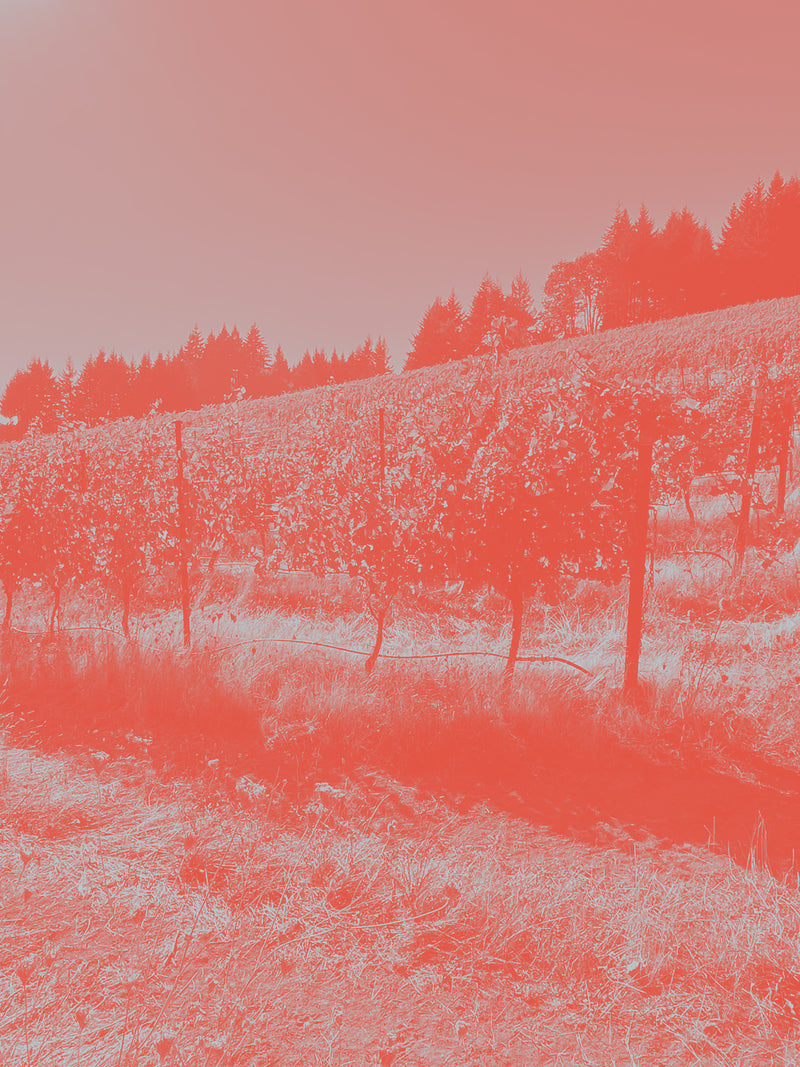 Which begs the question, why is everyone making white wine out of red grapes? What if there was magic in the skins? What if instead of a direct pressed white wine, we fermented Pinot Gris like we would red Pinot Noir in order to extract color and complexity from the ripe purple skins? And if we separated the fermenting juice from the red  skins at the right time, we could make a wine that is light enough to be chilled but still has all the spice and red cherry fruit that skins give. Everyone loves orange wines these days, and the chance to make an orange wine (or skin contact wine, same thing just different way to describe it) from the beleaguered local Pinot Gris seemed too good to pass up. There is an enormous amount of Pinot Gris planted in Oregon and Washington, so the grape isn't going anywhere anytime soon. Our Skin Contact Pinot Gris spent 14 days fermenting on the skins and we think that for many of you, it will feel like no one other Pinot Gris you've ever tasted or imagined.
A few local producers that we love have been experimenting with this idea and we owe them credit for the inspiration. Ross & Bee from Maloof Wines, Andy Young from The Marigny, Jim & Jenny from Fossil & Fawn and Graham Market from Buona Notte. all make delicious skin contact Pinot Gris and we highly suggest you hunt down those wines. Vincent Fritzsche of Vincent Wines, Scott Frank from Bow and Arrow and our dear friend Julia Bailey also make straight up red Pinot Gris, which we hope to experiment with in the future. Check those wines out also. They are rad.
ABV (%)

Contents (ML)

Sulfur added (PPM)
Domestic Shipping
Due to hot weather, orders will be held in our queue and shipped ASAP. This isn't ideal, but it's essential in protecting your juice from warm temperatures during transportation. Our fufillment partner closely monitors the weather and any available window to ship, so it is possible that it could ship soon. Thanks you for understanding.